Stream: Glad2Mecha & Ill Treats – Hello (2012)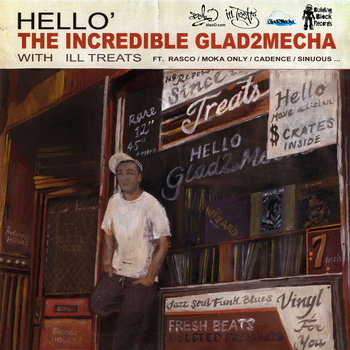 Transatlantic jazzy and soulful hip hop from Arizona to Brighton. The outcome by emcee Glad2Mecha and Ill Treats is a crisp, polished album that has the makings of a truly great album. The album is dictated by tight rhymes and some of the nicest jazzy beats.
Standout tracks have to be "Go Time" featuring Moka Only, "Hip Hop" and "Goodbye" featuring Rachel Jones. A must buy in my opinion. Purchase the album here and get your head nodding!