Label Love #1: POSTPARTUM Records
Our series Label Love highlights (newly discovered) independent record labels. Q&A's focused on new finds as well as the struggles that come with running a DIY-imprint.
Based in a small village in South-East Germany, close to the Czech border, POSTPARTUM Records has been releasing hip-hop cassettes and records in limited runs–and all sold-out–for two years now. We caught up with Mario Böhm, one-half of POSTPARTUM, who runs the label together with his fiancée, Satu Nerbel.
Luckily, my recent record player upgrade to an Audio-Technica LP5 does justice to their hip-hop: the snares sound crisp, the kick feels low, and layered music like 'Purple Vagabond' actually sounds like it leaves the speakers in layers.
What's your role within POSTPARTUM?
Satu is responsible for our website (design, shop, graphics, et cetera). I take care of everything else such as artists, pressing plants, distribution, packaging, numbering, listening to demos, and dubbing cassettes.
That sounds like a fulltime job…
Well, it is and it isn't [laughs]. I'm an office worker and Satu studied Business Economics and is now responsible for marketing and IT at an occupational safety and health company.
"We're both cassette and vinyl collectors, but unfortunately, many beat tapes have bad sound quality"
How is it to run a label with your fiancée? Do you guys manage to keep work and private separated?
Honestly, it can be really hard. To manage timelines, sometimes private time has to be sacrificed. On the other hand, in who else can you have greater trust and confidence than the person you love the most?! We try to separate things nowadays: a few days a week we talk about the label, other days we spend as a couple–and now also with our newborn baby girl, Juna, who was born on September 7th.
Let's go back to the beginning: what led you to start your own label?
There was no master plan. I wanted to run a cassette label with a friend who already had a small label called MadeWitLuv. To catch up with his experience, I did my part with POSTPARTUM. Vol. 1 as our very first cassette release. That was a lot of fun, so we decided to drop other releases on cassette. After a few, we talked to producer AK420 about releasing his debut called Rua Augusta on vinyl as well. The record sold out quickly and other artists submitted their music, so the POSTPARTUM saga continued…
Was it in a way a case of "I think I can do this better" based on other labels?
Yeah, kind of. We're both cassette and vinyl collectors, but unfortunately, many beat tapes have bad sound quality. We wanted to release tapes in much better quality. Sound-wise as well as production-wise. So we bought a REVOX B215 studio-tapedeck. Currently, we run four REVOX B215 decks and four TASCAM 202 MKVII simultaneously. On the other hand, we were often hoping on vinyl releases by certain artists like for example MrKäfer, AK420 & DJ Obsolete. But apparently, there wasn't a label around interested in releasing their music. So that's why we did it ourselves and went for vinyl, too.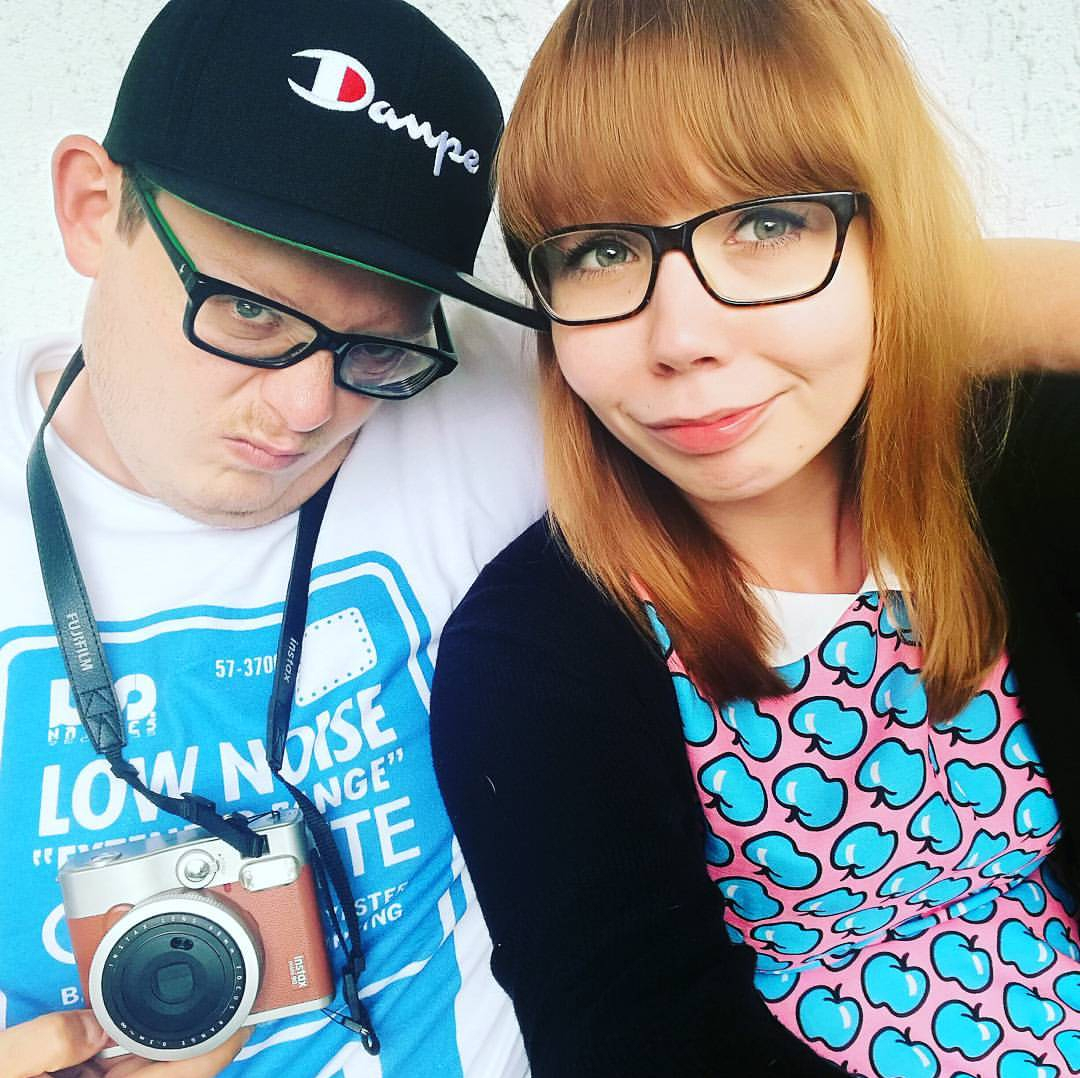 Since starting the label in 2016, what has been a failure you've learned from the most?
Probably to not do pre-orders with albums that haven't been delivered yet. You never know what kind of problems may occur at the pressing plant… We don't want our customers to wait longer than absolutely necessary to receive their record.
For example, we booked a location for a release party for Next Heap of Sequences by Hydrogenii. A few days before the release party, the pressing plant called us to say they haven't received the covers yet… that almost ended in throwing a release party for an album which we hadn't received yet! After a lot of phone calls and urging messages, we received the records in the morning of the party. We numbered and packaged 100 copies and drove 300 kilometers to the release party and luckily, everything went smoothly from there on out. After this experience, we never did a pre-order again. Now we always tend to announce the release after we received the actual records.
Has your taste in music developed or changed by running your own label?
For sure. The music by Kill Emil is a good example. We weren't really that much into trip-hop, but listening to his Ghost Diary album made us fall in love with that style. Same for the Purple Vagabond album by Hydrogenii & Stainlexz. It's not a typical boom bap sound, but we could still relate to the classic hip-hop influences of both producers.


How does your own record collection look like?
Currently, it might be around 8.000 records and about 250 cassettes. 80% is at least hip-hop related. Some US stuff, German rap and a lot of instrumental releases. And then there are also rock and jazz records. The records are placed in our living room, but that may change as soon as, well, our little girl starts to discover her surroundings… [laughs]
Any specific record(s) on display?
At the moment, only one because of the cover art made by wonABC, a great local graffiti artist. It's a self-titled release by Kinderchor. Later, rap crew FEINKOST PARANOIA sprouted from Kinderchor–my favorite German hip-hop group.
—