Video: Kase.O – Boogaloo (2011)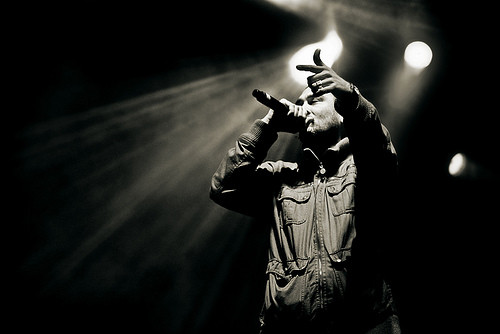 Javier Ibarra, or Kase.O, is a highly revered Spanish emcee from Zaragoza, who along with Hate, Lírico, and R de Rumba, forms the legendary group Violadores del Verso. On December 5th, 'Kase.O Jazz Magnetism' will be released; a new album featuring fifteen reworked versions of classic tracks and collaborations.
This new video for 'Boogaloo', a song on the upcoming album shows exactly why Kase.O is considered one of the most talented Spanish speaking emcees. As a humble tribute, the video combines intimate images from the album's recording sessions with the aesthetics of classic jazz album covers.