News: Portishead's Geoff Barrow releasing Judge Dredd concept album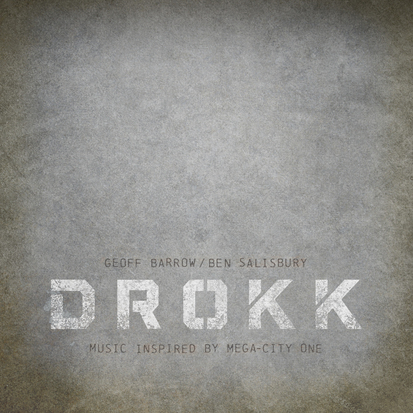 May 8th sees multi-talented instrumentalist Geoff Barrow of Portishead teaming up with Emmy nominated composer Ben Salisbury to release 'Drokk', a concept album inspired by comic book future-law-enforcer Judge Dredd.
Fortuitously to be released in time to drum up interest in this year's upcoming Judge Dredd film (starring Karl Urban and Lena Headey), the album will be an 'outsiders interpretation' of Mega-City One, Judge Dredd's grungy and violent futuristic h0me-town in the pages of 2000AD.  'Drokk', the album's title, is the comic's equivalent of fictional swearwords 'Smeg' or 'Frak', so fans of 2000AD should expect some Dredd-isms on the album.
Between Portishead albums, Barrow has kept himself busy producing for the likes of The Horrors, co-ordinating music for the essential Banksy film 'Exit Through the Giftshop', and working on his enormous upcoming 'Quakers' hip hop project for Stones Throw Records (due to be released March 27th). Ben Salisbury is the Emmy nominated composer of over 50 films and documentaries, and while he only accidentally shares his name with the kid who played Brighton Sheffield on 'The Nanny', his own talents are very impressive. The album will be written and recorded over a six month period.
This year marks the 35th anniversary for 2000AD, so the timing couldn't be sweeter. UK Comic book and hip hop fans have something to look forward to come May! And let's not forget about Geoff's upcoming 41-track hip hop album on Stones Throw…