Spindyrella – Ain't Nuthin' But a She Thing (All-Vinyl Guest Mix)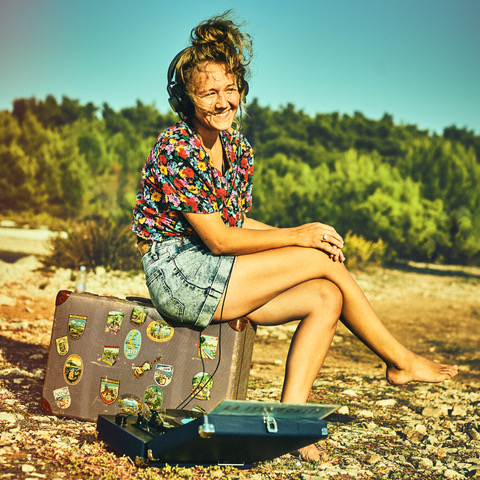 Journalist and hip-hop DJ Tina Küchenmeister a.k.a.

Spindyrella

from Leipzig, Germany hooked us up with this awesome guest mix. An all-vinyl and all-passion mix full of hip-hop & soul.
Ranging from old school tracks by the likes of BDP, Group Home and Salt-N-Pepa (hence the title) to newer productions by Amerigo Gazaway, Suff Daddy, FloFilz & others. Listen to the mix below, or catch Spindyrella live at venues such as IFZ and SO&SO in Leipzig, or Kater Blau in Berlin.
INCL: Jazz Liberatorz, Nina Simone & Lauryn Hill (Amerigo Gazaway), Boogie Down Productions, Group Home, Suff Daddy, Rah Digga, FloFilz & more.
Tracklist
Salt-N-Pepa – Ain´t Nuthin´ But A She Thing
Rah Digga – Lessons Of Today
Thelonious Coltrane – Fakin´Jax Ft. Aesthetic 
Nina Simone & Lauryn Hill – To Zion feat. Carlos Santana (Amerigo Gazaway)
Flamingosis – We Can Make It (Chillhop Essentials – Summer 2017)
Missy Elliott – The Rain (Supa Dupa Fly) 
Jazz Liberatorz feat. Apani B Fly – The Process 
FatiQue – Etwas Positives 
Le Reum – Zweileitung
Serious Klein – Come Close
Lucy Pearl – Remeber The Times
Skit – Kid Koala
BDP – Original Way 
Group Home -Supa Star (Instr.)
Fugees Clark Kent Remix Instrumental – Ready Or Not
A Tribe Called Quest & Busta Rhymes – Wild Hot
Skit – Kid Kola – Trick ´N´ Treats 
Suff Daddy – D.I. LUV 
Tina Turner – What´s Love Got To Do With It 
Alicia Keys – Falling (Instrumental) 
The Cancel – Can´t You See (Chillhop Summer 2017) 
Nina Simone & Lauryn Hill – Skit (Amerigo Gazaway)
The Delfonics – Walk Right Up To The Sun
Nina Simone & Lauryn Hill – Skit 
May – Soul (FloFilz Remix)