Stream: Nujabes – Spiritual State (Album Teaser + Full Tracks)
These two minutes give you a good taste of the album's atmosphere and the common theme of 'Spiritual State'. Both instrumental material with the trademark piano-based influences, as well as tracks complemented with vocals by the likes of Cise Star, Substantial and Pase Rock. Also
Most likely you're as eager as us to get your hands on a copy of Nujabes' recent posthumous album 'Spiritual State'. There are several options available to order internationally (see below), although it still might take a while before it's delivered. Here is the official album teaser and several full songs to keep you warm.
Stream: Nujabes – Spiritual State (Album Teaser)
These two minutes give you a good taste of the album's atmosphere and the common theme of 'Spiritual State'. Both instrumental material with the trademark piano-based influences, as well as tracks complemented with vocals by the likes of Cise Star, Substantial and Pase Rock. Also listen to 'Spiral', a full song that was uploaded on Youtube by Digi Crates Records yesterday, 'Yes' featuring Pase Rock, and 'Down On The Side'.
It sounds like a promising outcome for fans of Nujabes who have been patiently waiting for a new official full-length release since 'Modal Soul'. But it also raises a question: how much of this material is actually made by the hands of Jun Seba, and what was augmented and/or finished after his tragic death? Soon we'll publish a review of 'Spiritual State', but in the meantime enjoy the aforementioned previews or order the album below.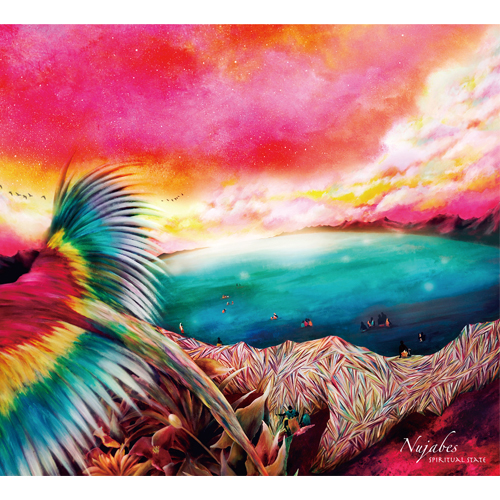 1. Spiritual State (ft. Uyama Hiroto)
2. Sky Is Tumbling (ft. Cise Star)
3. Gone Are The Day (ft. Uyama Hiroto)
4. Spirale
5. City Light (ft. Substantial & Pase Rock)
6. Color Of Autumn
7. Down On The Side
8. Yes (ft. Pase Rock)
9. Rainy Way Back Home
10. Far Fowls
11. Fellows
12. Waiting For The Clouds (ft. Substantial)
13. Prayer
14. Island (ft. Uyama Hiroto & Haruka Nakamura)