Jazzvolution Chapter Three: The Final Round (LP / Digital by The Find x HHV)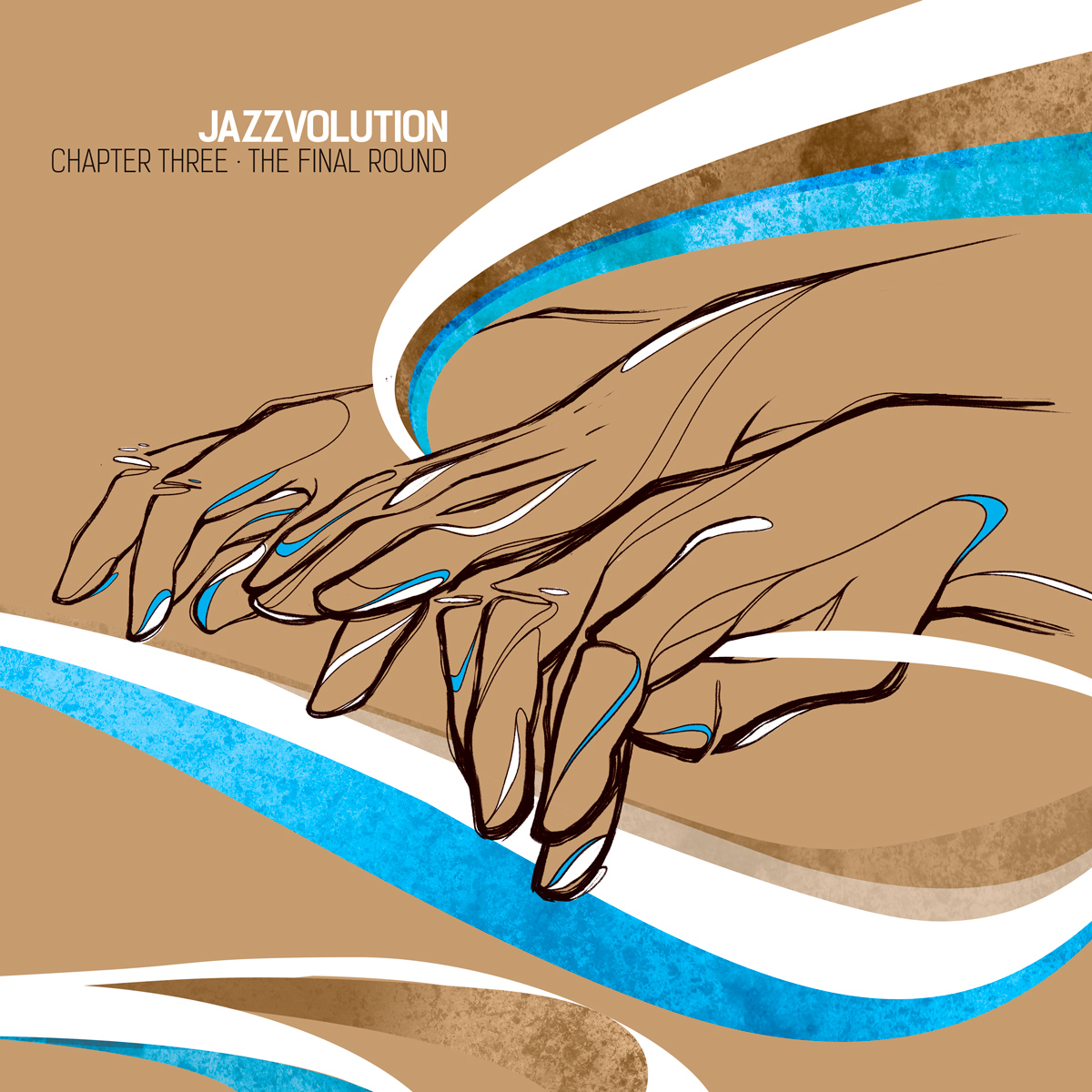 Jazzvolution is our instrumental compilation series exploring the connection between beatmaking and jazz. The aim is to explore the boundaries of hip-hop beats, to showcase the idea that beatmaking is an evolution of jazz foundations.
And here we are, concluding the trilogy with the final chapter. In the words of Sonny Rollins: "Jazz never ends… it just continues." And so does beatmaking. Let's keep on looking for the perfect beat!
And so we do: the release of Jazzvolution Chapter Three also celebrates the launch of The Find's new label, Rucksack Records. As well as the brand new site and identity of The Find you're looking at right now.
Jazzvolution Chapter Three drops June 5th, and is now available for pre-save on all streaming platforms, and preorder the vinyl LP via HHV. Listen to "Lazy" by Dr. Dundiff as the first preview below.
Jazzvolution (2013 – 2020), in order of appearance: deeB, Maloon TheBoom, Hubert Daviz, Lex (de Kalhex), Moods, FloFilz, Bhonstro, Luviia, Amerigo Gazaway, L'Orange, Surreal, Shin-Ski, Propo'88, Bobby Obsy, LTF, Tensei, Cosmic Analog Ensemble, Medline, Mindswimmer, The Expert, Marcus D, Dexter, A Cat Called FRITZ, Vice beats, Dr. Dundiff, BudaMunk, WYL, Kazumi Kaneda, Soul Supreme, The Natural Yogurt Band, Nautilus, Kid Sundance.
Jazzvolution Chapter Three Tracklist
1. The Expert – Get Down
2. Marcus D – On The Take
3. Dexter – Cup Of Drank
4. A Cat Called FRITZ – Space Suite (Part 1 & 2)
5. Vice beats – Explanations (ft. Thalassic)
6. Dr. Dundiff – Lazy
7. BudaMunk – Felt Culture
8. WYL – MacAlfa
9. Kazumi Kaneda – Balsam
10. Soul Supreme – Sundown
11. The Natural Yogurt Band – Three Four Square
12. Nautilus – Ain't No Sunshine (Bill Withers Cover)
13. Kid Sundance – S900 Guit 1