Guest Mix: DJ Iron – Beneath The Surface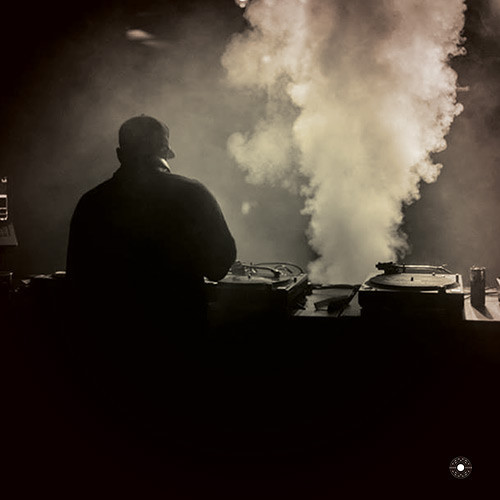 2013 was an amazing year for hip hop, and independent hip hop in particular. We at The Find think it's truly inspiring to experience a new 'golden age' for hip hop. We don't want to compare the last couple of years to the 90s, so let's dub it 'silver age' for that matter.
The quantity AND quality of independent releases, the DIY ethos of many artists, the discovery of many talented beatmakers and emcees, comebacks and reunions by hip hop heavyweights, indie labels popping up like daisies… Hip hop lives.
This new guest mix by DJ Iron explores the best hip hop of 2013 "beneath the surface." The Belgian DJ came up with over an hour worth of topnotch underground material, which is the tip of the iceberg of what 2013 had to offer. We highly recommend DJ Iron's own 2013 release, Classic Recipes, a collection of killer reworks and remixes. We can't wait to see what 2014 has in store. Happy new year to you and yours!
Intro (instru: Brock Berrigan)
Spectac & Amiri – This,That & Tha 3rd
Trinity – Victory
Pete Rock & Camp Lo – Starlight Glitz (Instru)
Blitz The Ambassador ft. Fashawn – The Warm Up
Paranorm & Purpose – Interlude to Your Mood
Demigodz – Never Take Me Out (Instru)
Ghostface Killah & Adrian Younge – The Rise Of The Ghostface KIllah
Preservation ft. Jemini The Gifted One – Planet Mercury
J-Mega ft. Dj Grazzhoppa – Super Scientific
Tableek – Monie$
L'Orange & Stik Figa – Smoke Rings
These Handz – Vietnam Kidz Remix (Instru)
Iamisee – Death Blow
Wildelux – My Addiction
Bryant Dope ft. Anthm – NNY
Audible Doctor – Wings pt.II
Audible Doctor ft. Oddisee & Hassaan Mackey – The Vibe
Dawhud ft. Ace One – Battle Anyone
Damu The Fudgemunk – Assembly Line
Soul Khan – Praying For A River
Scram Jones – Friday the 13th
Dj Format & Phill Most Chill – The Foremost
J-Zone – Drug Song (Remix)
Cm Jones – What You Feelin
R.A. the Rugged Man – Still Diggin With Buck
Denmark Vessey & Scud One – Cult Classic
Blame One & J57 ft. Yesh & Jared Tankel – S.D to B.K
Doppelgangaz – Barbiturates
Jonwayne – Find me In The Future
Awar ft. Roc Marciano – Cut Throat Rap
The Benchwarmers Clique – Medusa
Iamisee – Timeless (Remix)
CJ Fly – Harvest
Tanya Morgan – For Real