Free Download: Revolutionary Rhythm – SoulVibes (2012)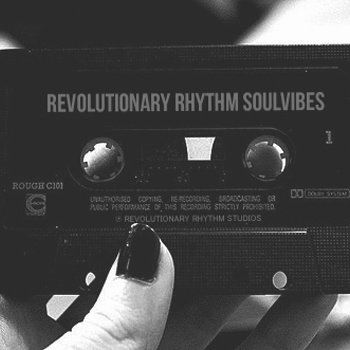 That feel-good California hip hop is in the building! The Los Angeles duo Revolutionary Rhythm just dropped a new tape of smooth boom bap flows and tasty beats called "SoulVibes".
Production on the new tape is stupidly on point with beats coming from the likes of Rythmatical, Suhnraw, Ohbliv, Cloud., Question, Exile, DOOM and more. This is a perfect album to bust out in the summer heat and enjoy with a nice cold brew or some ice cream or an herbal cigarette.
Kid Abstrakt and Predominance have been really growing as artists over the past two years since their last mixtape. Their sound has progressed quite impressively and they have captured the attention of many hip hoppers including Thes One (from People Under the Stairs).

1. Became 03:11
2. Let My Tape Rock 02:36
3. SoulVibes 03:58
4. YoureTheOne 02:33
5. Shine 03:31
6. LoveLine 02:59
7. Jazz & Coffee Pt 2 02:48
8. Not A Player 02:42
9. Wildstyle 03:14
10. Keep It Cool 02:39
11. Traveling 02:47
12. Love & Expression ft Rina 04:52
13. Signs 03:04
14. Feel 04:14
15. Think Back 03:05