Amerigo Gazaway is Back: Download 'A Common Wonder' for free (Stevie Wonder x Common)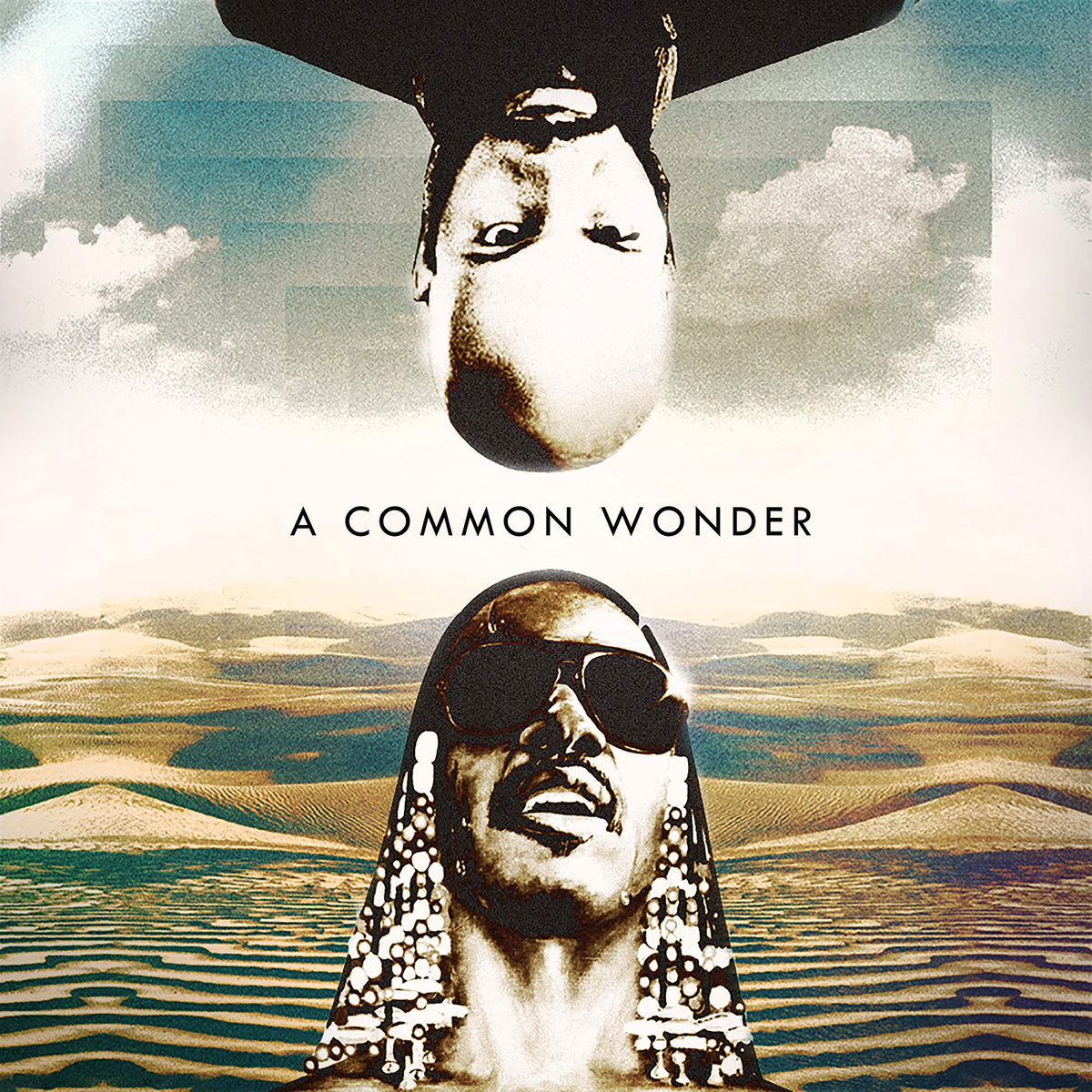 Amerigo Gazaway, the uncrowned King of Mashups, is back! And no, he didn't pay me to make that statement. I genuinely mean it. What started with the widely acclaimed Bizarre Tribe: A Quest to The Pharcyde (ATCQ x The Pharcyde) led to a winning streak including Fela Soul (Fela Kuti x De La Soul) & Yasiin Gaye (Mos Def x Marvin Gaye).
And now there's A Common Wonder. Once again blurring the lines between a mashup and an actual collaboration. Because that's what differs Amerigo's releases from the rest: they feel surprisingly real. Even though this time it's a combination that isn't completely imaginary. Common and Stevie Wonder have actually collaborated before on last year's "Black America Again".
"Stevie Wonder's early use of synthesizers, drum machines, and samplers, in a lot of ways, paved the way for hip hop and sampling", explains Amerigo on his Bandcamp page. "Part of my motivation for this project was to highlight those contributions."
A Common Wonder is part of the Soul Mates Project, a collaborations platform for music, visual arts and multimedia founded by Amerigo and his brother. Or as Social Scientist and Cultural Studies scholar Zandria F. Robinson interestingly puts it on their website:
"The Soul Mates Project's conceptual collaboration albums such as A Common Wonder combine seemingly disparate artistic and sonic landscapes to tell new stories about music and sound politics. In the process, they offer the remix as a method for music historiography and musicological study more broadly"
Listen to A Common Wonder above and get your free download on. Or support Amerigo Gazaway by subscribing to enable more imagined studio sessions by soul mates in the (near) future.