Converse's Chuck II: Ready For More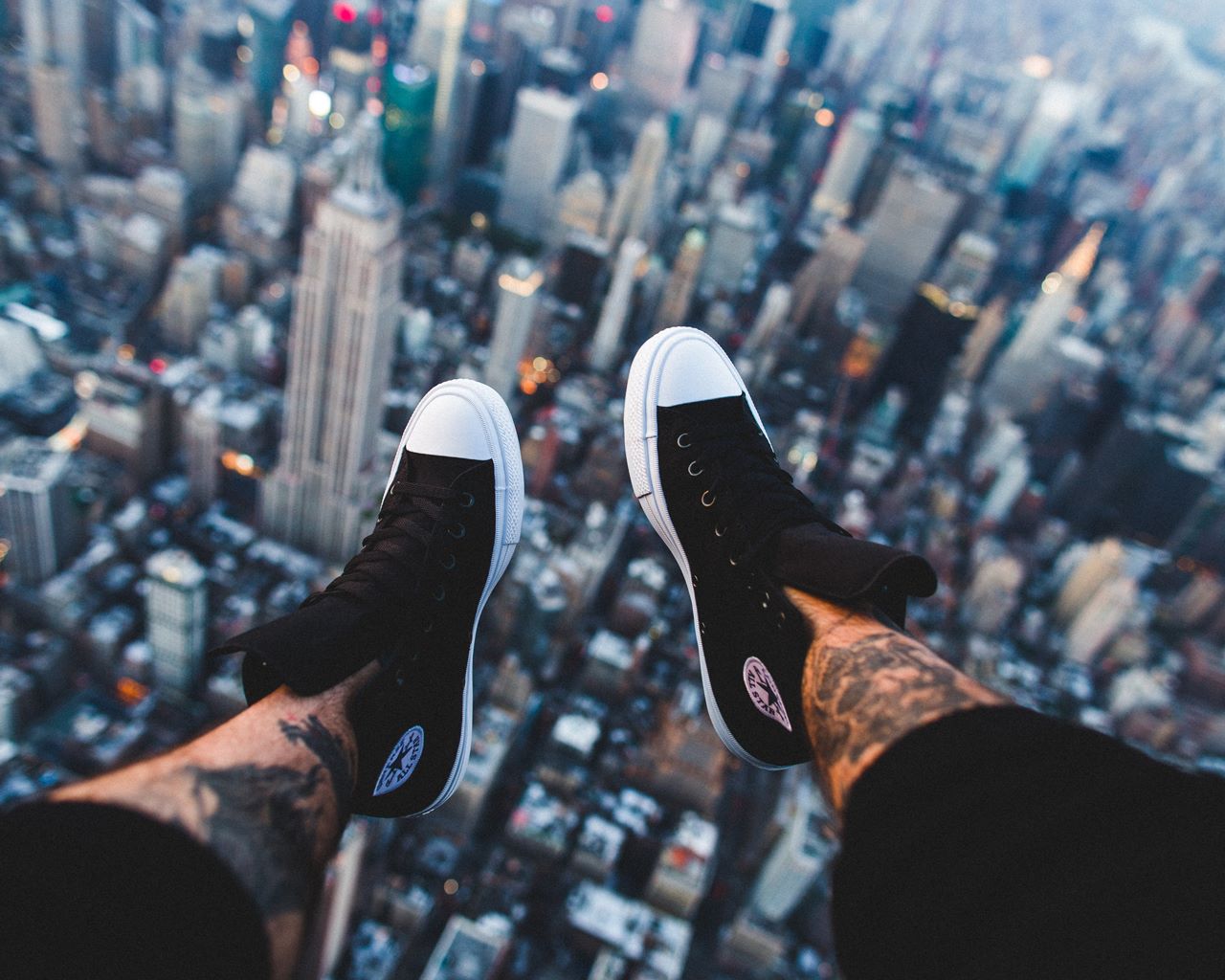 Here at The Find we're all about classics. From golden era releases back when New York ruled hip hop, to jazz hop sampling originals you could find in your parents' record collection, to obscure indie releases we consider to be classics, but many music critics will probably disagree on. The same can be said about the sneakers we love: nothing beats originals. Seeing the new Chuck II by Converse, it seems like they agree with that: instead of trying to 'beat' their iconic, timeless Chuck Taylor All Star, they've strived to come up with a contemporary sneaker in its own right.
Time flies: what started in 1917 for the star-sided All Stars on basketball courts, with basketball player Chuck Taylor as All Star evangelist (did you know by the 1960s, 90% of professional and college basketball players wore Chucks? Pretty damn impressive), got adopted on the street around the 80s up till now. From iconic photos of James Dean and Kurt Cobain wearing Converse, to L.A. gangster Mack 10 rapping about "My Chucks". The legendary Chucks have always been there to meet the demands of young creatives. Those who care about self-expression, artists, and lovers of music and art in the modern-day metropolis.
"

Converse has a long history of actually supporting and promoting independent musicians, artists and creatives, instead of only talking about it

"

The release of the Chuck II follows that rich history. It's a sneaker inspired by creative spirits that obsess over their passion; a sneaker for those who live in the moment. And no, that's no marketing gibberish. Converse has a long history of actually supporting and promoting (independent) musicians, artists and creatives, instead of only talking about it. Think of their community-based recording studios Rubber Tracks for emerging artists, and their SXSW showcases. And what we recommend most –producers, take notice-, their Rubber Tracks Sample Library, an ever-growing collection of music samples (free to use!) recorded in their studios, including contributions by the likes of RJD2, Shigeto and Daru Jones.
(Credit: Nihilisten)
But back to the Chuck Taylor All Star II: why fix something that isn't broken? It's all in the details and improvements. More cushioning and arch support, a super soft micro-suede lining, non-slip tongue, and premium canvas available in –as of right now, undoubtedly many more to come- 4 colorways.
Building on a classic is one hell of a challenge. Producers, emcees and musicians must know that like no other. But Converse succeeded: the Chuck II got enough to offer, especially in terms of comfort, to distinguish itself from its iconic predecessor. We can only dream of hip hop artists being able to do the same thing… Illmatic 2, anyone? Still Below The Heavens? Hey, it doesn't hurt to dream, right?