News: Pre-order a new record by Praverb and producer Soulmade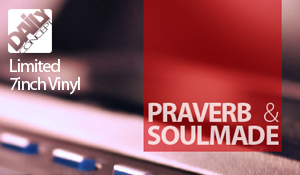 Emcee Praverb and German producer Soulmade join forces for a new 7″ vinyl single. The tracks Progression and Maturation soon will be pressed on a limited edition record, complemented with two instrumental interludes.
Praverb smoothly places his raps over the mellowed out hip hop productions by Soulmade. Listen to a snippet mix of all four songs below. You can pre-order one of the 250 copies by sending an e-mail to team [@] daily-concept.net. More info and way more good tunes can be found over at German hip hop site Daily Concept.