LTF – High Spin 2 (LDBK Guest Mix)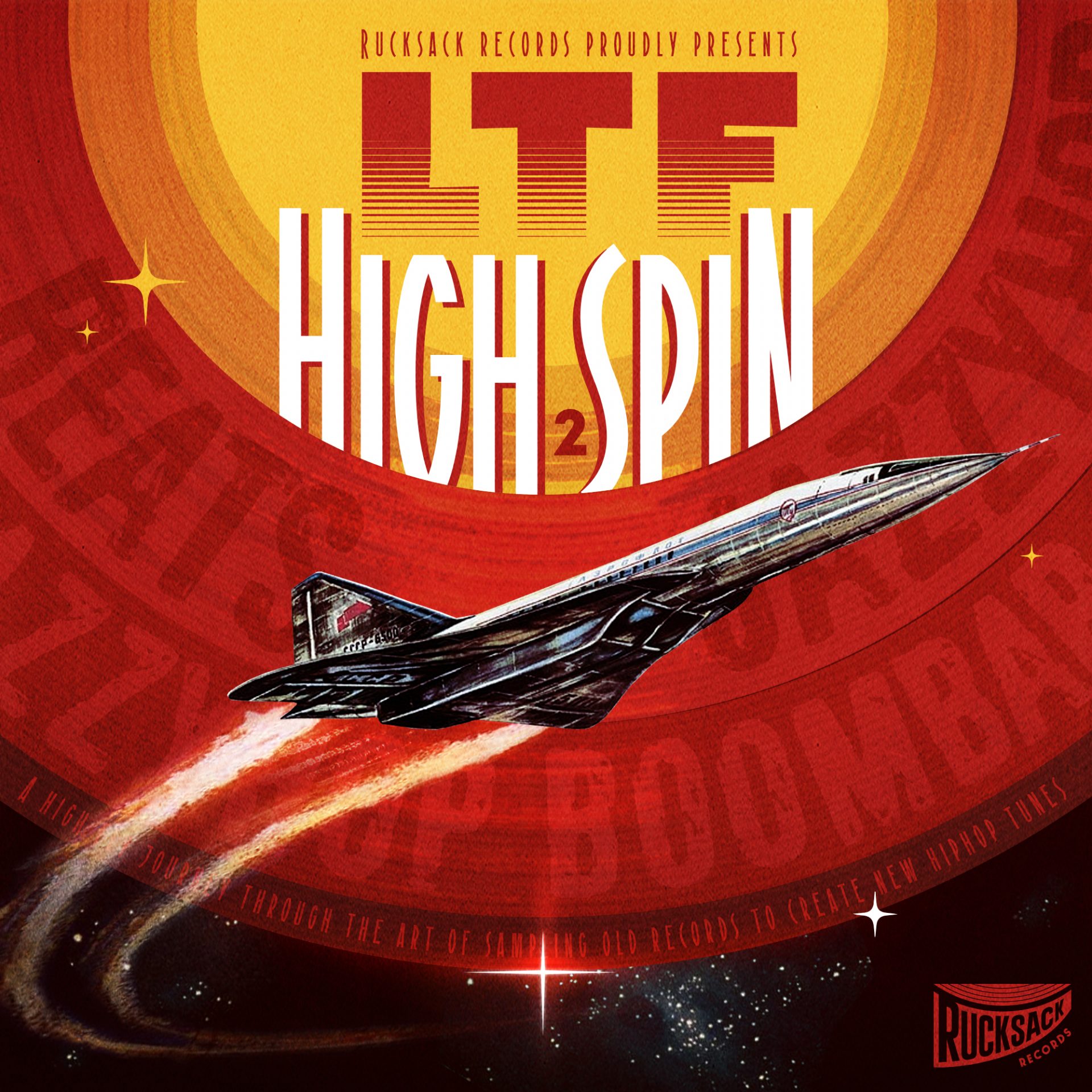 After hosting LTF's all-vinyl High Spin mix back in 2018, things are full-circle with this new follow-up. The all-about-beats mix High Spin 2 complements the release of his Monolith LP (only a few more copies available) on The Find subsidiary label, Rucksack Records.
The Russian DJ/producer has worked on the selection for High Spin 2 for two years straight, with as a result this 1.5-hour mix spiced up with scratching, mixing tricks, mash-ups & effects. "The mix is all about funky and jazzy, mellow and boom-bap, deep and groovy, new and old hip-hop beats," LTF says.
Listen to High Spin 2 below via LDBK, or get one of the last six copies of LTF's Monolith LP on Bandcamp.
Tracklist
Stro Elliot – FTL
F. Of Audiotreats – Da Punk
Sim Bros. – Flying
Summers Sons & C.Tappin – Everyday
Kazumi Kaneda – Zugzwang
Bugseed – Mindless
DAM / Soulmade – Kinda Blue Instrumental
Pitch 92 – Plane Tickets Instrumental
Jazz Spastikz – STFU Remix Remix Instrumental
Nootz – Happy Instrumental
Masta Ace – Me & My Gang (Whizz Vienna) Instrumental
LTF – Spacebop
Tom Caruana, Boog Brown – Three Days
DJ Cam – Phife
Kankick – Unpredictable
Blabbermouf – Rampin' Remix
Niamaj – The Vibe Instrumental
Slowy & 12Vince – Meine Jungs Instrumental
Time Machine – A Million And One Things To Do Instrumental
Kev Brown – The Cause
Pigeondust – BBoy Blue
Figub Brazlevič – Last Bboy
The Sure Fire Soul Ensemble – Step Up
Jimi Hendrix Vs Wu-Tang Clan – Foxy
Redmo – Sadi Soul
LTF – Meteo
Muro & Southpaw Chop – M.H. Express
Midnyte – Them Or Us
Phill Most Chill – Oh Shit
Rascalz ‎– Soul Obligation Instrumental
DDay One – Take One, Take Two
Amerigo Gazaway – Building Blocks
K Le Maestro – Meninha
El Jazzy Chavo – One For The Waitress
Visioneers – Come And Play In The Milky Night
The Good People – Windows Down
Last Jazz Club – Buddha Funk (Jazz Spastiks Remix)
DJ Format & The Simonsound ‎– Holy Thursday
Lady Wray ‎– Come On In
Smif-N-Wessun – Sound Bwoy Bureill (Re-Edit)
Lord Finesse – Brainstorm Instrumental
Special Ed – Lyrics (Buckwild Remix) Instrumental
Show & AG – Full Scale Beats
Young Zee (No Brains Class) – Milk (People Call Me) Instrumental
Mic Geronimo – Men Vs Many Instrumental
Naked Artz – Shot Shell Instrumental
Dr. Octagon – Girl Let Me Touch You Instrumental
Dynamic Syncopation – Dedicated
El Da Sensei – Where Ya At Instrumental
Triflicts ‎– Don't Make Me Try Instrumental
Bahamadia – Interlude
Jazz Spastikz – Step To
Madlib – Episode VII
Ded Tebiase x Ash The Author – 0118 Instrumental
Soulmade – Sweden
Mono:Massive & Philanthrope – Wakeup
Funky Notes – Schokuss Instrumental
RF – Resurrection
Abstract Orchestra – Official / Fall In Love
J Dilla – Ruff And Rugged
Illa J – Sounds Like Love (Instrumental)
GBO – KYOTO
Vital – It's A Product
Nobody Beats The Beats ‎– Straight From The Heart
Sqreeb – Let The Horns Blow