Video: Nardwuar Vs. Action Bronson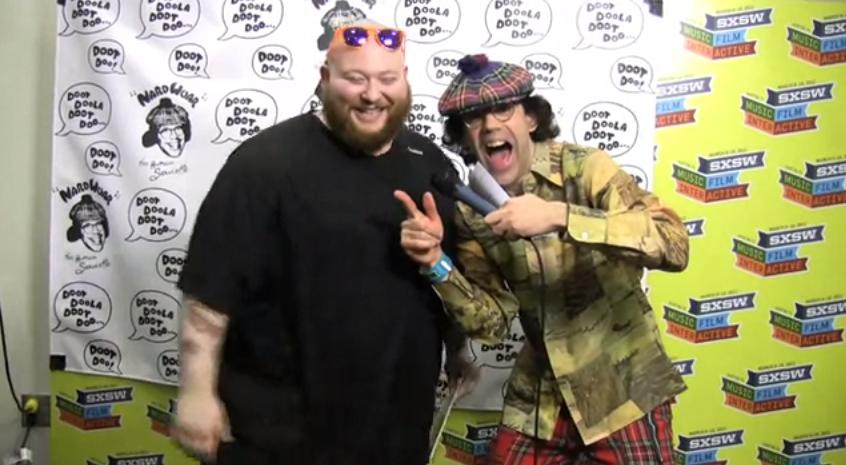 The weirdest and best music interviewer in the world, Nardwuar The Human Serviette, was hanging out at SXSW and I don't doubt that an onslaught of amazing interviews from his time there are about to surface on YouTube in the coming weeks. The first interview to greatly interest me from his time there is with Flushing, Queens rap superstar Action Bronson. 
This is a pretty funny interview with the gourmet chef Ghostface sounding emcee, I nearly choked on my dinner when Nardwuar asked him about bag salad. I will never eat salad from a bag again.