Video: DTMD – Raw (feat. Godly MC & Kev Brown)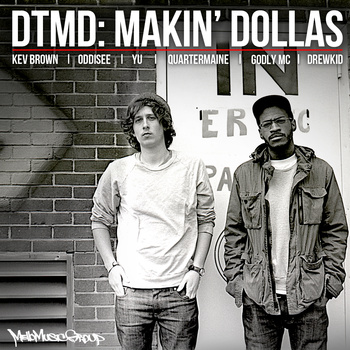 Dunc and Toine Makin' Dollas are DTMD. Their debut album "Makin' Dollas" dropped late last year on Mello Music Group. Fans' favourite, "Raw" featuring Kev Brown and Godly MC, was given the video treatment by director Roddy Rod of Humble Monarch Productions. 
Dunc's rich, full-bodied production serves as a natural backdrop to Toine's technically astute rhymes, layered deep with smooth instrumentation evocative of such luminaries as J Dilla, DJ Jazzy Jeff, and Pete Rock, each of whom shaped the classic hip hop sounds of Dunc's childhood. Toine's energy and bright delivery belie wisdom beyond his years, inspiring deep reflection as easily as sharp battle fare and complex rhyme schemes.