Stream: Exact Change Project – Escape Capsule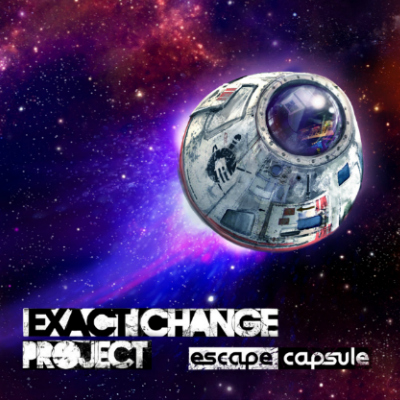 New York based duo Exact Change Project takes hip hop down a surprising road, embarking upon their own musical adventures, while exploring the genre's roots in jazz music. Escape Capsule takes hip hop back to jazz roots and presents a fusion of different styles and sentiments.
Exact Change Project is the brainchild of two friends and hip hop heads from Queens (NY), musically known as Luge (keys/production) and Formula J (rhymes/production). This album was recorded with Argentine jazz musicians, resulting in authentic and organic live sounds instead of digital loops. Luge's piano-driven beats are full of soul, while Formula J's lyrics are a reflection of life and imagination, delivered with original cadences and flows.
Escape from your daily routine with this jazz-influenced, organic hip hop album. The tracks "Exact Change", "Keep It Jazzy", "Space Slingin'" and "Ya Gotta Have Heart" stand out to us.