Guest Mix: Purge+audit – Futures Past (2012)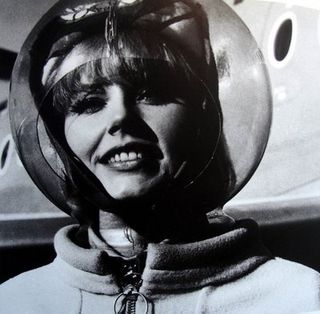 Sit back and strap in as Purge+audit takes you on a tripped out journey through the Kosmos. A Moog-y mix of retro grooves, psychedelic bass and way-out synths of the SPACE and SCI-FI concept albums of the 60s/70s. 
A long-time lover of all things Science Fiction, The Find contributor Purge+audit hand picks some of the most far-out tracks from the film scores and concept albums of that special era when science and space-flight sparked people's imaginations. Happy travels!
Mystic Moods Orchestra – Cosmic Sea
Manzel & the Soul Syndicate – Space Funk
Dexter Wansel – Life on Mars
Meco – Other Galactic Funk
Yuji Ohno & Kentaro Haneda – Rush Hour (Space Adventure Cobra)
John Keating – Starcluster
Stern Combo Meisse – In den Kosmos
Lonnie Liston Smith – Floating Through Space
Brian Bennett – Solstice
David Matthews – Sandworms
Don Ellis – Unreleased Incidental music (Moon Zero Two)
Peter Thomas – Orion 2000 (Space Patrol)
Michel Colombier – Unreleased Incidental music (Colossus: The Forbin Project)
Claude Denjean – Lay lady lay
Alain Goraguer – Maquillage De Tiwa (Le Planete Sauvage)
Bob Crewe Generation Orchestra & Glitterhouse – The Sex Machine (Barbarella)
Gil Scott Heron – Whitey on the Moon
Ron Geesin – Industrial Jungle
Chico Magnetic Band – Pop Orbite
Don Sebesky – Sounds of Silence
Return to Forever – Space Circus Part 1 & 2
Alan Parsons Project – The Voice
Space – Ballad for space lovers