Guest Mix: IV The Polymath – The Beatmakers Guide To The Galaxy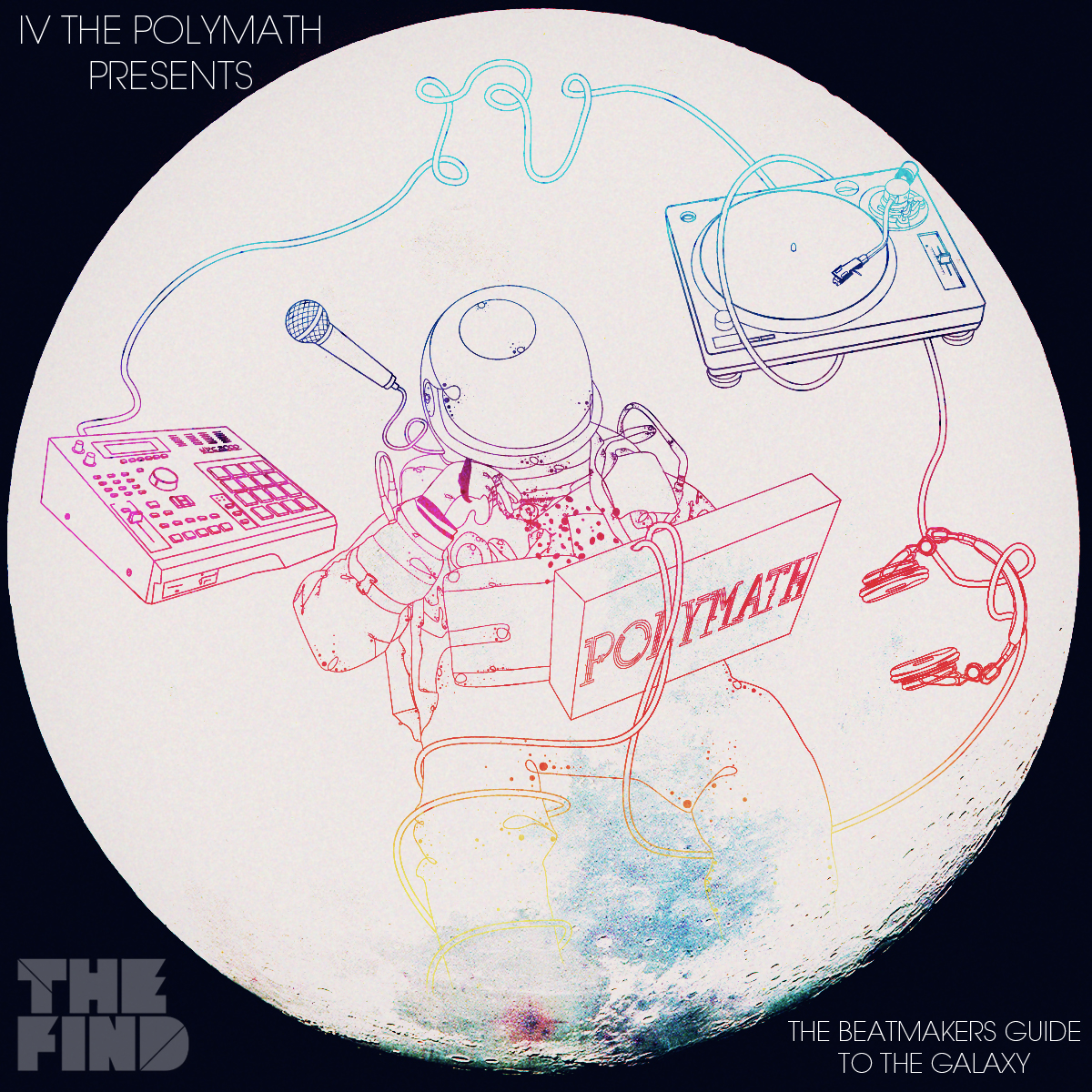 After his Summer and Winter themed instrumental mixes for The Find, beatsmith IV The Polymath is back at it again with another delightful guest mix. This time he takes you on a trip to outerspace for beats, beats and nothing but beats. 
Starting off with a Dilla tribute sets the mood for this mix: head nodding hip hop, heavy jazz and soul influences, and playful electronic touches. IV even throws in some exclusive material (marked in the tracklist below) – his own 'late night interpretation' of Wu-Tang Clan's C.R.E.A.M. is insane if you ask us. Other than that expect to hear tracks by the likes of fLako, Jenova 7, Nefarious!, K-Def, Bagir-Ba, Elaquent and more.
The custom galactic cover art is made by self-taught designer Daniel Sosa a.k.a. Loopy. Make sure to check out his art. Enjoy this beatmakers guide to the galaxy by IV The Polymath, presented to you by The Find.
1. BEN BADA BOOM – All Mighty Yancey
2. Elaquent – The Look of Love Pt. 1 (Remix)
3. Bagir-Ba – Meditation (Mary Anne Hobbs)
4. Duque Nuquem – Walkin Through Space
5. BMB – Flowers for Her (interlude)
6. fLako – Loose Bells
7. ES-K – ReaLLyTHO! (11)
8. Spell Spell Spell – Colour
9. IV the Polymath – C.R.E.A.M. (Late Night Interpretation) *(The Find Exclusive)
10. Noel Zancanella – Movement
11. K-Def – GHETTOMANS HIDEOUT THEME
12. Ill Clinton – Tranquilizers
13. Ta-Ku – I Love You
14. Nefarious! – Sea Breeze
15. Jenova 7 – Just Chill
16. Jublet – Bit Faded
17. Jondis – Nite *(The Find Exclusive)
18. IV the Polymath – 007 *(The Find Exclusive)