Mix: Ayatollah – Me, Myself & Akai (mixed by DJ K.O.)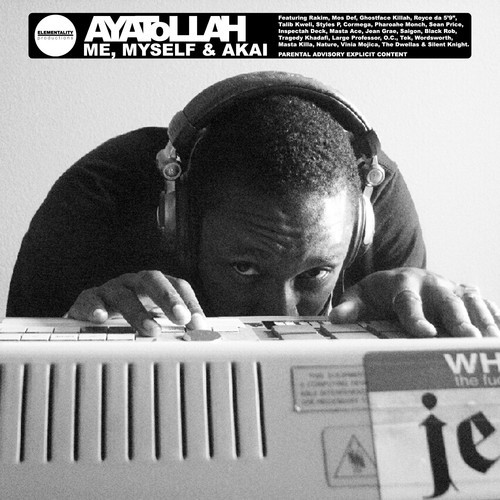 Independent label Elementality Productions and the legendary Queens-based producer Ayatollah have joined forces for the release of Tollah's tenth instrumental project titled Avant Garde dropping March 5th.
With nine instrumental albums to his name, Tollah is certainly no stranger to releasing his creations sans hip hop's customary vocal accompaniment by an emcee. The series initially came about as an outlet for him to explore his creativity as a producer. "I wanted people to see my different sounds and styles" says Ayatollah.

While some of Tollah's previous instrumental efforts focused on the exploration of sound, Avant Garde was crafted with that Rawkus-era in mind. "I really got to open up and truly get raw on the drum machine." he explains. "I do not set out to adapt the music I make to new trends. I would rather the music I create become or set new trends on its own terms, naturally."
Keep an eye out for the single coming early February, meanwhile check out this dope mix by Elementality Productions' own DJ K.O. exploring Ayatollah's impressive back catalogue.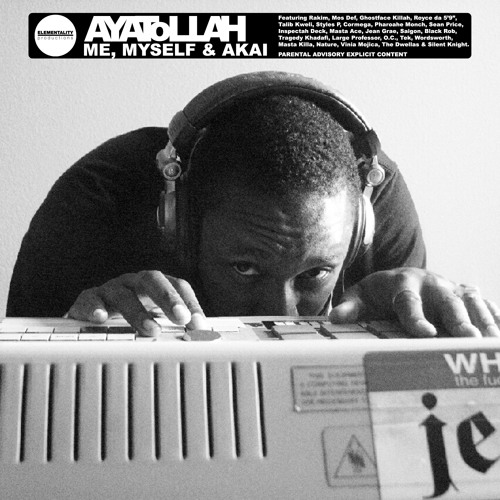 01. Talib Kweli – The Proud
02. Sean Price – Spliff-n-Wessun (feat. Rustee Juxx)
03. eMC – Four Brothers
04. eMC – Borrow U
05. Black Star – Bright As the Stars
06. Wordsworth – Evol (feat. Justin Time & Masta Ace)
07. Rakim – A Cold Feeling
08. Talib Kweli – Joy (feat. Mos Def)
09. Inspectah Deck – The Movement
10. P Dap, Matt Fingaz & Nature – The Big Hurt
11. Saigon – Do You Know
12. Cormega – Rap's a Hustle
13. Wordsworth – Right Now
14. Mos Def – Know That (feat. Talib Kweli)
15. Ghostface Killah & Mos Def – Ms. Fat Booty 2
16. Mos Def – Ms. Fat Booty
17. Masta Ace – Hold U (feat. Jean Grae)
18. Ghostface Killah – Odd Couple (feat. Cappadonna)
19. eMC – The Grudge
20. Ilacoin, Labba & Black Rob – By a Stranger
21. Silent Knight – Verbal Assault (feat. Tiffany Paige)
22. Okai – No Question (feat. Vinia Mojica)
23. R.A. the Rugged Man – Chains (feat. Masta Killa & Killah Priest)
24. Inspectah Deck – Vendetta
25. B-1 – Put Yo' Self In My Place (feat. Large Professor)
26. Tek (of Smif-n-Wessun) – All Massive
27. Styles P & Pharoahe Monch – The Life
28. DJ K.O. – 3 In the Chamber (feat. O.C., Torae & Kaze)
29. The Dwellas – Game of Death
30. Royce da 5'9″ – Life (feat. Amerie)
31. Cormega – Bring It Back
32. Sean Price – Jesus Price
33. Masta Ace – 2's and 3's
34. Tragedy Khadafi – Lift Ya Glass