Listen: 5 songs about hip hop beats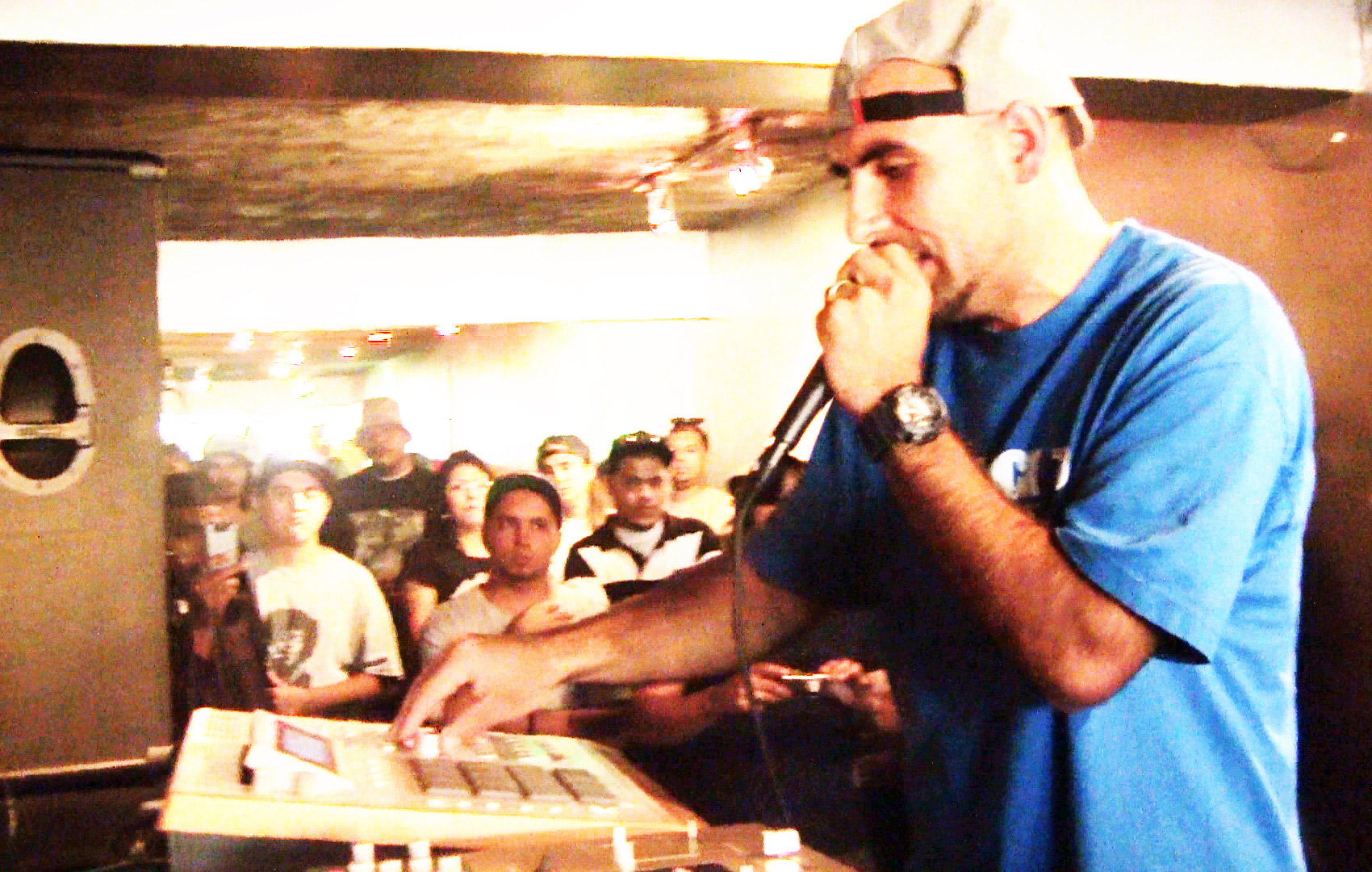 As much as we'd all like to pretend that creativity burns at the core of our souls, we all need some inspiration from time to time. Getting out to the local record store to dig, or even to your favourite writing spot to jot down your thoughts into a dope verse occasionally can feel like a chore. Sounds like you need some tunes that get you in the mood.
Here are some of our favourite tunes about beats (in no particular order) to get you in the vibe and spark that fire you'll need to make that sick beat you've been meaning to make…
Ice Cube – Jackin' For Beats
Older heads will definitely approve of this one. Back when Ice Cube was still cool (in a galaxy far, far away) he put out this classic track. Here he gives us a how to for emcees to get those nice beats – jack them and never apologize.
Cesar Comanche – Underground Heaven
Since the beginning 9th Wonder has been making sure that talent from South Carolina has both the artist and commercial resources needed to get to a wider audience. Cesar Comanche was one of his early collaborators. This 2002 jam hits a high note of this duo taking us on the perfect journey through the record store and the history of hip hop.
People Under the Stairs – The Dig
SoCal's underground hip hop alumni Double K and Thes One give us an advanced lesson on how to dig for samples. The quote "Two weeks late paying rent, the only way my life makes sense" sums it up perfectly. This ode to hip hop doesn't just pay homage, but moves with a quick moving break and incredible vocal samples over a moving bass-line. If this doesn't get you on the bus to that record store across town to spend your last dollar, then nothing will.
Classified – Beatin' It
This Canadian emcee and producer spent most of the early 2000s building a large underground following in the North. However, in recent years he's taken a more mainstream approach, mainly in an attempt to break into the much larger (and more profitable) American market. This doesn't mean he lets his creativity go out the window. Classified's track Beatin' It is probably the most effective use of the emcee/producer blend ever. Here the song is entirely about making the beat, and as you listen to him explain his process, the beat kicks in perfectly in sync with his rhymes.
Ohmega Watts – The Find
This mellow hip hop melody from Portland producer and emcee Ohmega Watts is a love song about finding soul in the music of the past through record digging. It doesn't hurt that another prolific producer/emcee, Stro The 89th Key, also joins in to drop a verse as well. No wonder why this track even was a source of inspiration for the name of our magazine and website. "Keep on searchin' / Till we find that something to find."
Now go make some music! Did we miss anything or do you have a favourite track that gets you in the mood to jump from listener to creator? Let us know in the comments below, or share it on our Facebook page.