Free MP3: Gadget – Sharpen The Craft Pt. 1 (ft. LeeN & Louis Unseen)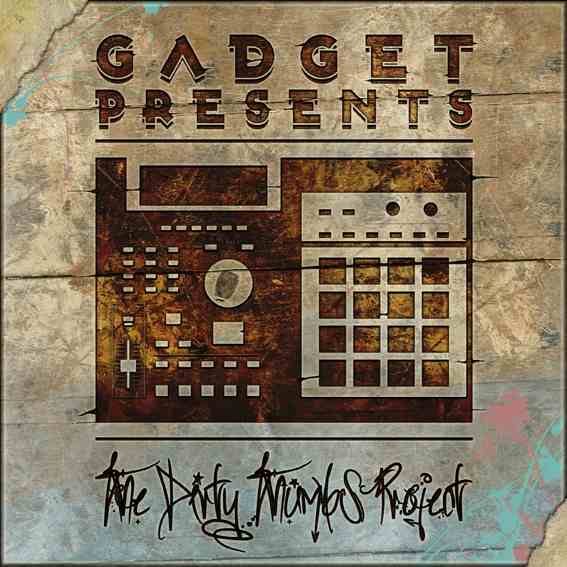 Graffiti artists know all about dirty thumbs, but the title of Gadget's album 'The Dirty Thumbs Project' refers to tapping your fingers on a MPC. The album is packed with productions and concepts all across the board from hard-hitting to soulful, uptempo to downtempo and amazing vocals with some exciting wordplay and a bit of humour
It's always nice if artists decide to give away a track for free exclusively on our site. After Bias and River Nelson in the last two weeks, this time it's coincidentally again an artist from the United Kingdom. How kind. Producer Gadget, also founder of the label Millennium Jazz Music, blessed us with a free track off his latest album 'The Dirty Thumbs Project'.
Graffiti artists know all about dirty thumbs, but the title of Gadget's album refers to tapping your fingers on a MPC. As a producer, that's daily business for Gadget. 'The Dirty Thumbs Project' is packed with productions and concepts all across the board from hard-hitting to soulful, uptempo to downtempo and amazing vocals with some exciting wordplay and a bit of humour.
Gadget's music ranges from hip hop to jazz and even from drum 'n bass to electronica, but 'Sharpen The Craft' is a soft song with a smooth trumpet in the background, complimenting the piano keys. Gadget: "This track kick-started the whole Dirty Thumbs project, so it's definitely fitting to share with you!"
Download the song for free below, buy the full album here and also make sure to check out the other preview after that, which is a great jazzy song featuring Lady Paradox!