Free Downloads: Nosaj Thing, Res, Keys N Krates, AEED & More
Another selection of free downloads! This time with a recording of an old interview, an electronic EP, a live mix and some soulful music.
Another selection of free downloads! This time with a recording of an old interview, an electronic EP, good mixes and some soulful music.

Download: Keys N Krates – Re-Mixing 101
Info: A very good mix with a solid selection. The Fugees, Simian Mobile Disco, A Tribe Called Quest, Mos Def and much more. The mixing is done very properly, so highly recommended if you are looking for a sick mix. Also don't forget to watch the making of 'Re-Mixing 101', with interviews and more. Here's the trailer.

Download: Res – Black.Girls.Rock
Info: Preach Jacobs put me on this album. It's a free download by soul singer Res. Preach Jacobs describes it as "all influences of soul, funk, rock and sass that labels are going crazy to sign now". Her second album never saw the daylight, so that's why her sophomore release is a free download now! Recommended if you are into soulful music.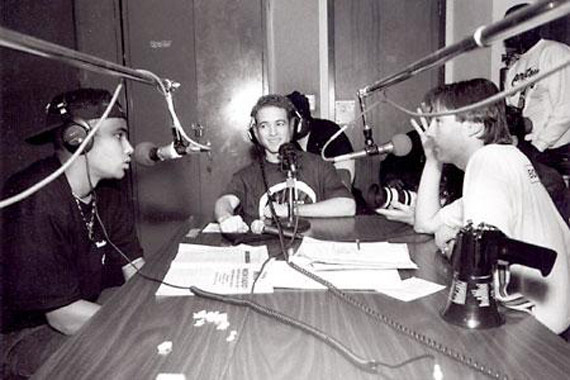 Download: Charizma & Peanut Butter Wolf – KZSU Interview (1992) // Download
Info: A very good find on Apple Juice Break! An old interview with Charizma and PBW, definitely a good listen. In related news, Stones Throw will release a new 7″ record with three old songs by Charizma and PBW, more info and snippets can be found here.

Download: AEED – Synesthesia
Preview: AEED – Elektricity
Info: Another one for those of you who are into electronic music. Error Broadcast released this EP for free, with crazy good electronic instrumentals. The vinyl single will be out soon, so keep your eyes and ears open for that. And in the mean time, listen to this free release!

Download: A Boom Bap Continuum – Ten Years Of Beats (1999-2009)
Info: A very nice mix by 2tall, Kper and DJ Clockwork. It's a short history of sound aesthetic and its evolution over the last decade. Music by J Dilla, Lootpack, People Under The Stairs, Nosaj Thing, Afta-1, Ras G, El Da Sensei, Dilated People, Bus Driver and much more: solid selection from front to back. If the tracklist above moves too fast for you, you can download the full written tracklist (.JPG) here.

Download: Nosaj Thing – L.A. Mix (2009)
Info: And last but not least, another mix for your pleasure! This time by Nosaj Thing, who released the amazing album Drift earlier this year. Definitely check out his album, but this mix is also a nice addition to your collection – or a way to get introduced, depends on you. It features music by The Gaslamp Killer, Ras G, Daedelus, Exile and Nosaj Thing himself. Thanks to Nutriot for the heads up! 
That's it for now. Stay tuned for more or click here for our previous posts.