Opening the 'Rusty Gate': Bobby Obsy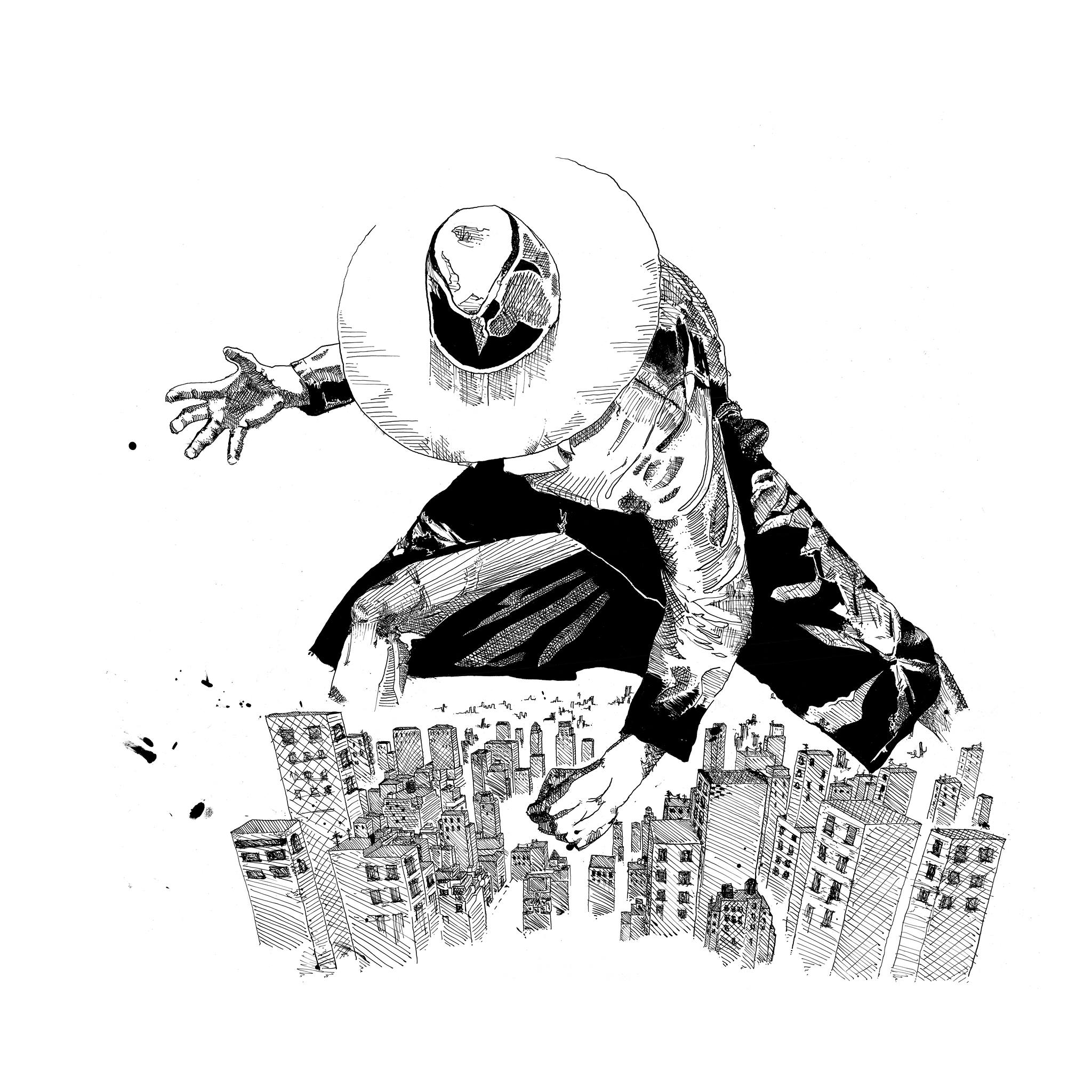 "I was the world's best piano player, well-known to the industry. But I was wrong…" Today's debut album of Greek beatmaker Bobby Obsy introduces a vinyl-hunting superhero: William Heist. The illustrious vigilante serves as the storyline for Bobby Obsy's album, turning Rusty Gate in more than rather a collection of boom bap beats.
Mainly using samplers and old jazz and soul vinyl records, Bobby Obsy's work is grounded in a boom bap production style. But his first official outing, Rusty Gate, makes evident how he strives to do more than only crafting 90s-reminiscent beats.
Besides the cinematic storyline, all bass lines have been composed and played live by himself, two jazz performers (guitar and keys) composed all skits in five recording sessions, he had learned to illustrate for over two months to make the cover art himself, and all voices have been recorded by himself–except for the main character, who is voiced by New York emcee Wildelux.
"To be honest, I don't feel like the character of William Heist really resembles me," tells Bobby Obsy from his new home in London. "Ever since I was a kid I've loved comic books and superheroes. I always just wanted to create my own universe. I mainly grew up to Spiderman: he was, is and forever will be my favorite superhero. I'm still reading 'The Amazing Spiderman' comic books on my way to work. Every time I watch him swing between buildings, I get the chills…"
"And then there are two hip-hop artists who made a very big impact on me. They are like superheroes to me as well. MF DOOM: besides the fact that he embodies a supervillain of Spiderman, Dr. Doom, he also sampled one of my favorite animated series, Spiderman and His Amazing Friends. The other one is RZA: the soundtrack he made for Afro Samurai really inspired me. The coolest animations ever created with the most banging beats…"