Win a signed copy of Beneficence's new album 'Concrete Soul'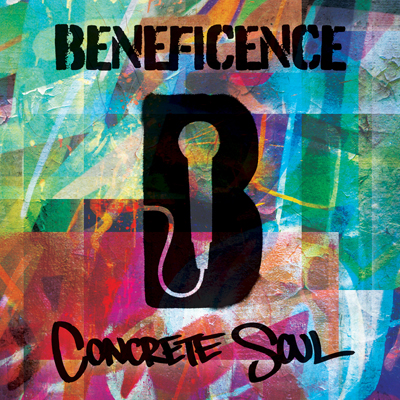 Longtime Artifacts affiliate Beneficence is active as emcee since the early 90s and dropped multiple albums with the help of El Da Sensei, DJ Kaos (of Artifacts), Mr. Len (of Company Flow) and others. Now he's back with a new album titled Concrete Soul on Ill Adrenaline Records.
The latest single "Cold Train" with Grap Luva and Rob-O (of I.N.I.) was a promising taste of the album that's full of authentic golden era nostalgia drenched in cuts, samples, boom bap drums and sharp rhymes by Beneficence and the well-selected guests. The likes of Buckwild and A.G. (of D.I.T.C.), Masta Ace, Billy Danze (of M.O.P.), El Da Sensei, Gensu Dean and Presto assist him resulting in a balance of laid back joints and rough tracks with, in Beneficence's own words, "a soul street element".
In affiliation with Ill Adrenaline Records we share three signed copies of Concrete Soul on CD. All you have to do is tweet, share or mail – depending on what you prefer.
Twitter:
Tweet the following:
Concrete Soul by @BeneficenceReal and @IllAdrenaline is out now: https://itunes.apple.com/us/album/concrete-soul/id572706332 Win a signed copy at @TheFindMag
Facebook:
Share this Facebook post and leave a comment. Don't forget to 'like' Ill Adrenaline Records on Facebook as well.
Email:
If you're old school without social media, then send a mail to info [@] thefindmag dot com with your full address to enter this giveaway.
Update: The winners of our Beneficence signed CD contest: @UCTL (Twitter), @JeromeDickens (Twitter) & Karo Love (Facebook). Hand-picked by Ill Adrenaline Records. Congrats!
—