Interview: Toshiyuki "Toshi" Sasaki of NAUTILUS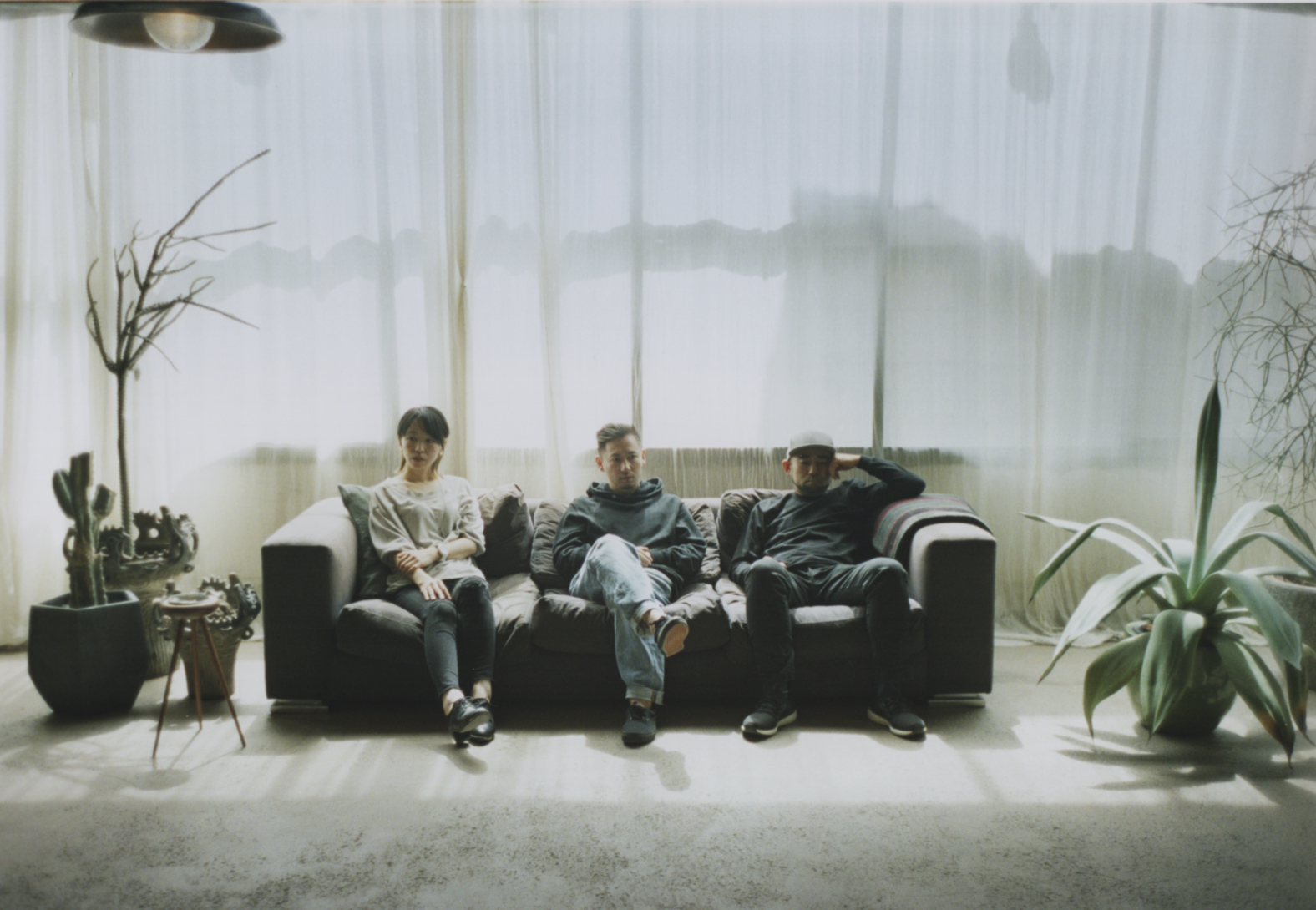 NAUTILUS is a funk, jazz and hip-hop trio hailing from Tokyo, Japan. The band is widely renowned for its jazz-indebted covers of tracks by the likes of Beastie Boys, De La Soul, DJ Shadow, Giorgio Moroder & Bill Withers – the latter of which was featured on The Find's Jazzvolution Chapter Three vinyl compilation. NAUTILUS is currently gearing up to release their fifth album, Refrain, on November 3 (LP) and November 4 (CD).
We were fortunate enough to get in touch with NAUTILUS' long-time drummer and bandleader Toshiyuki "Toshi" Sasaki. Toshi was gracious enough to entertain two separate batches of questions.
(Words by Matt Horowitz)
How would you personally say NAUTILUS' new album, Refrain, differs from your previous four full-lengths?
There are two big things that differ from our previous albums: First, we've got a new keyboardist, Mariko Nakabayashi. Definitely, she brought the band a breath of fresh air with her great performance, like, playing the vocoder. Second, I had much more time to compose and arrange songs for this recording due to COVID-19. And we could have a lot of rehearsals, so I'm very satisfied with [our] new album. I would say, it's the best album of NAUTILUS.
So what makes it the best album to date for you, personally?
It is that I was able to pursue all about the details (arrangement or play) of each song because of plenty of time. "The best" means that I could do everything that I wanted all songs to be.
For listeners completely new to NAUTILUS, how would you best describe your musical approach and what you guys typically do across your albums, EP's, 7-inches, and digital singles?
We love to play famous songs in a different arrangement from [the] original versions. For example, we arranged "More Today Than Yesterday" by Spiral Starecase in a soft mellow Soul style [and] "Ain't No Sunshine" by Bill Withers [part of The Find's Jazzvolution Chapter Three vinyl compilation] in a dancehall/reggae style, and so on. And I make much of improvisations. I think it's a very important thing to feature our band members in jazz approach.
How do you guys normally go about selecting songs to cover? What can you tell us about the cover song selections included within Refrain?
Basically, I selected most of cover tunes. And I want to cherish the inspiration at that time. When I was watching a movie, I listened the song, "More Today Than Yesterday" in it by chance; or a label stuff suggested a tune for us and I found they sampled "Expansions" by Lonnie Liston Smith in it. Something like that.
How would you say NAUTILUS has changed and evolved since your last album, 2019's Space Crawler released on To+on Music/Palette Sounds?
It's been only a year, but, I think, it's [a] very important year. As I mentioned earlier, a new member joined the band, so I had the feeling that I would start over as a new band. It was very challenging, but it turned out totally well.
What made it challenging? And how did it "turn out well?" How did she help change the sound of NAUTILUS?
Changing one of three members would give a huge influence on NAUTILUS's sound. So, at first, we had to find [a] new style [for the] three of us. And Mariko is so good at playing synthesizers, like [the] vocoder, as well as acoustic piano, while Daisuke ([our] previous keyboardist) was specialized in playing the acoustic piano. So, she gave us a new texture [to the band's] sound.
Who's part of the current line-up of NAUTILUS and what is each members' role within the band?
Toshiyuki Sasaki (drums, composer), Shigeki Umezawa (bass), and Mariko Nakabayashi (pianoforte, synth, vocoder).
Have you ever received any direct feedback from any of the artists you've covered? If so, are you able to share who and what exactly they said to NAUTILUS?
I've got a Direct Message from Jessica Lauren, who composed "Serengeti." And she said we played it brilliantly and she really liked my arrangement. It's one of the most [exciting moments] I've ever had.
What does the typical song-making process for NAUTILUS generally entail? For example, how was "Ain't No Sunshine" from Refrain created from start to finish?
Basically, I arranged a song in all [of the processes]. And I always take in some unexpected elements to original version. Talking about "Ain't No Sunshine," at first, I came up with bassline in a reggae-style. Then, while making a simple demo track [in] Garageband, I added new chords and considered the whole structure, and wrote a score. Finally, we tried that in a studio and improved it together.
What did each member bring to the table in the studio to improve it together? Can you, please, give a few examples of this?
I think about chords and basslines, but it's only rough. Of course, they are [the] specialists of each instrument, so they change my image to their original way to play. It's not that I agree [with] all of that, so we discuss [it] until we are all convinced. It is [a] very creative moment.
For fans in the US (and all across the world) what is the best way to support NAUTILUS directly? Where can they purchase your releases?
Everyone can purchase all our work on our website. And I'd be happy, if listeners talk about NAUTILUS all over the world, not only buying [our albums].
What is the intended meaning behind the title of NAUTILUS' new album, Refrain?
Maybe, you can find the meaning of Refrain after listening [to the] whole album. It's about musical phrase that appears repeatedly.
Considering the current state of the world amidst this global The COVID-19 pandemic, what do NAUTILUS have planned for the remainder of 2020?
We could still have a few gigs this year. So, we are going to have as many gigs as possible. It doesn't matter if only fifteen people could come. Still, we have to avoid the spread of COVID-19.
Are either yourself or any of your NAUTILUS bandmates involved in any additional bands/side-projects you might want to mention or shout-out within this very space, before we end our interview? Thank you again for your participation, patience, and cooperation through this process, Toshi!
I'm playing with Anna Sato, who sings Japanese traditional songs in Amami Island, as a duo called Anna Sato × Toshiyuki Sasaki. We were supposed to perform at a National Cherry Blossom Festival in Washington, DC this year. Unfortunately, the event was canceled, though. I'd be glad [if] everyone checks it out. It's on all streaming platforms such as Spotify.