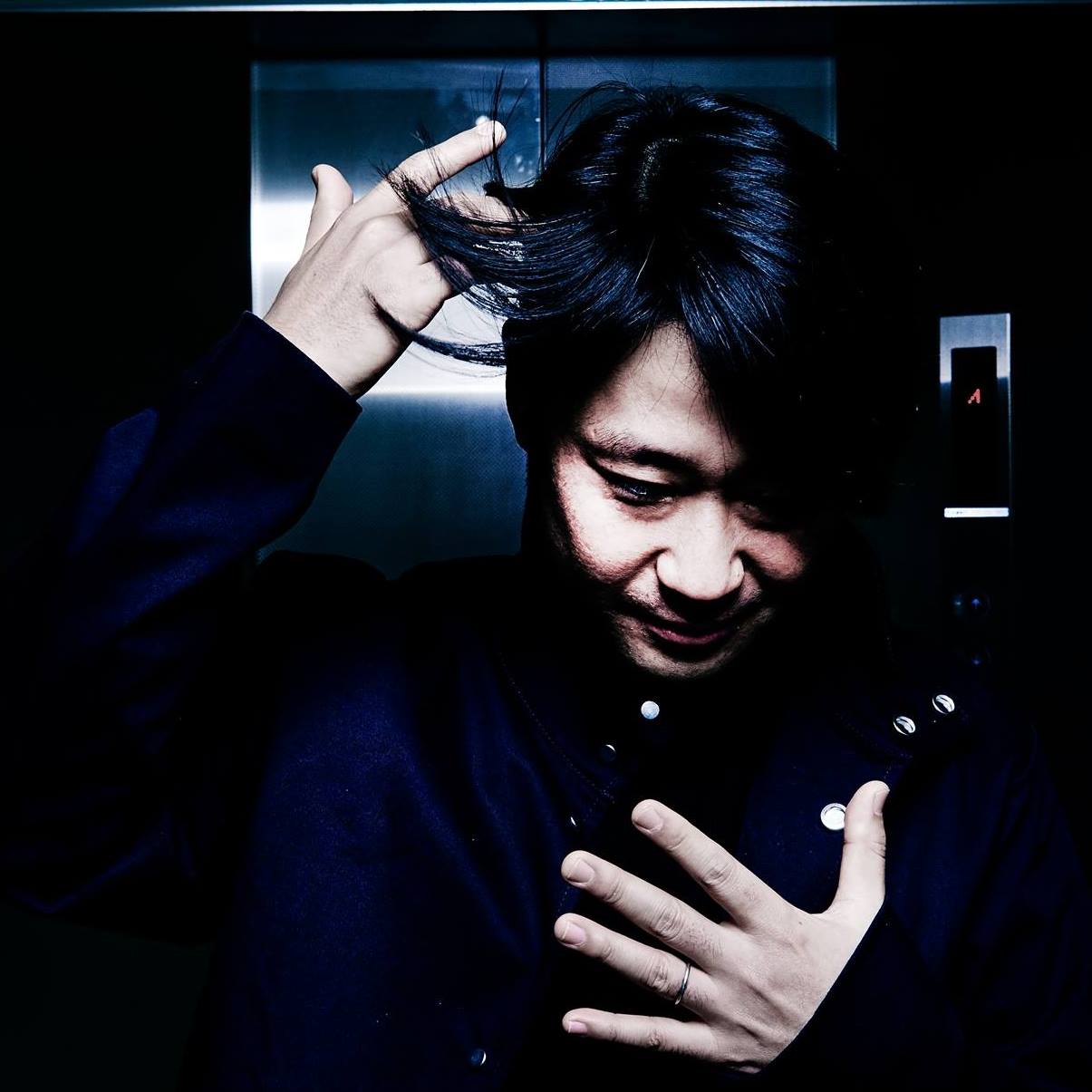 Producer Shin-Ski has been a household name in Japanese hip-hop since the 2007s. For the rest of the world, the mid to late 2000s were true heydays for (instrumental) hip-hop from Japan. Praised music by the likes of Nujabes, Force Of Nature, Nomak, Uyama Hiroto, amongst many others, found its way to the rest of the world via a vibrant blogosphere.
Shinsuke Taoka (b.k.a. Shin-Ski) was part of that very generation. Also by founding Martiangang and Levitatorz together with DJ Ryow, as well as ShinSight Trio with –again– DJ Ryow and US emcee Insight.
Shin-Ski's hip-hop productions are heavily grounded in jazz and electronic music. And characteristically for beats from Japan–with most notably Nujabes' Metaphorical Music and Modal Soul–his instrumental music got a metaphorical appeal: with his beats, Shin-Ski aims to explore concepts of space, time, and technology.
As the title implies, his newest album Virtuality follows that line of metaphorical music. The productions include much more live instrumentation than his previous releases. His aim was to give his music a more physical, human feel, while also touching on his fascinations for sci-fi and minimal music.
Following an interview back in 2010, it only made sense to catch up with Shin-Ski. Because time doesn't only fly, it also keeps on changing things for Shin-Ski.
Your newest album, Virtuality, sounds very organic and vibrant. Even more so than your previous albums. How has your way of working changed over the years?
When I started beatmaking, I was more focused on making beats for rappers with just samples. It was good and mostly fun. But then I kinda realized that it was my music, but at the same time that it didn't really feel as "my music." They represented me, yet never expressed how I really felt. So I started adding more personal elements such as melodies and chords. On Virtuality, I took that idea even further.
Electric piano and piano are played by my good friend Satoshi Sugiyama, who is a professional jazz pianist. All cuts are done by DMC World DJ finalist DJ Taiji. Some guitars are played by my friend Jank who is also a deep house producer. And the rest is done by me.
In another interview, you mention part of that idea is "focusing on creating a horizontal progression whereas my older music is more focused on vertical progression." What does that mean exactly? 
For Virtuality, I approached making music to have more of a human feel to them. They are based on loops, but on top of that, I added sounds that are constantly changing and shifting. So none of the songs on Virtuality sound looped. That creates a different type of emotion or impression within a song than my previous beats. Those are neatly lined up loops.
I'm not saying that's better or worse. It's just a different approach to making music. I still love my old way of making beats, and I still make loop-based beats.
"I'm heavily influenced by Steve Reich. To me, that's the ultimate loop music. Minimal music played a huge role in the process of making Virtuality."
Space and technology seem to be recurring themes for you. Also on Virtuality. Where does this interest come from?
It started with my dad. He's always been into that kind of stuff. Obviously, that's now in my blood as well. It's easier for me to create sounds or songs that have images of space or technology. However, I'm interested in mixing sounds of nature into a space theme lately. It creates a different soundscape from previous ones.
Which artists did you listen to a lot during the creative process of making Virtuality? And how did they have an effect on your album?
I was–and still am–heavily influenced by Steve Reich. To me, that's the ultimate loop music. It's so hard to keep track of what is going on, but at the same time, it all sounds like a loop. The idea is very close to what I wanted to achieve on my album. Minimal music played a huge role in the process of making Virtuality.
What are your earliest memories listening to music?
I remember the first time I felt chill by listening to music, was by an ending theme song from Dr. Slump: Arare-chan. It's an anime written by Akira Toriyama, who is also known as the author of Dragon Ball. I was probably 3 or 4 years old, as it aired between 1981 and 1986. I don't know why, but there is one specific section that just gets me everytime I listened to it. And It still does.
My dad was into the music of Tatsuro Yamashita, Taeko Ohnuki, and artists from the same era. And I remember listening a lot to a song called "Downtown" by Japanese group Sugarbabe, a song from 1975.
What's your background in music? Have you studied music or got a musical family?
I'm not from a musical family, but I loved music and started playing instruments in my early teens. Then I studied music in university in the USA. But I was a young and stupid teenager, and you know how that goes in university… So basically I didn't remember a thing, and I had to restart from scratch when I seriously started making my career as a musician.
"I used to have close to 6000 records, but I cut down my collection. I believe records should be played and heard, not sit on shelves to be forgotten."
Any obscure piece of music worth recommending, which influenced you?
This guy called Gadget. He put out an album with Tommy Guerrero called Hoy Yen Ass'n: it's a mixture of abstract hip-hop and a post-rock sound. I have never met anyone who knows about this LP…
Are you a record collector yourself? How does your own record collection look like?
Yes, I love records. But I don't consider myself a collector. I have about 1500 records, while I used to have close to 6000. That's because I cut down my collection. I believe records should be played and heard, not sit on shelves to be forgotten. So I sent a big part of my unplayed collection to those of who do enjoy listening and playing them. I roughly organize my records by genres such as jazz, electronic music, and hip-hop, but not in an order or anything. I have my own records as Shin-Ski and ShinSight Trio in frames for display.